Bloomington Covenant Church supports a variety of local and global mission efforts.
Locally, we are supporters of VEAP, a network of resources located in Bloomington. We also host the Closet of Hope (COH), a ministry providing clothing and care to people in need within the Bloomington/Richfield area (see COH Ministry for more information). In addition to COH, we have a Benevolent Fund to help people in crisis, both within and beyond the congregation. This fund is for people within the Bloomington area.
Globally, as part of the Evangelical Covenant Church (ECC), we are involved with and support broader engagement in missions.
Covenant Kids Congo. Teaming up with World Vision, Covenant Kids Congo provides support for individually sponsored children in one of the most desperate regions of the world, the Democratic Republic of Congo. (See covchurch.org/CovenantKidsCongo)
Covenant World Relief and Development (CWRD). This is an arm of ministry that addresses crises around the globe. It includes sending resources and people to those experiencing devastations due to war, flooding, drought, fires and more. Finances given to CWRD are often the first to arrive when crises hit. (See covchurch.org/CWRD)
People serving globally. The ECC has personnel serving around the globe. Our church offers dedicated support to a few families: (See covchurch.org/sg)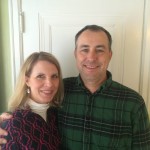 Randy and Cheryl Bevis – Thailand, Laos, Congo, Haiti and other fields Consulting and helping implement programs for clean water and food security projects.
Gary and Mary Lou Sander – Medellin, Columbia
Christian formation and discipleship, advocacy for compassion, mercy and justice.