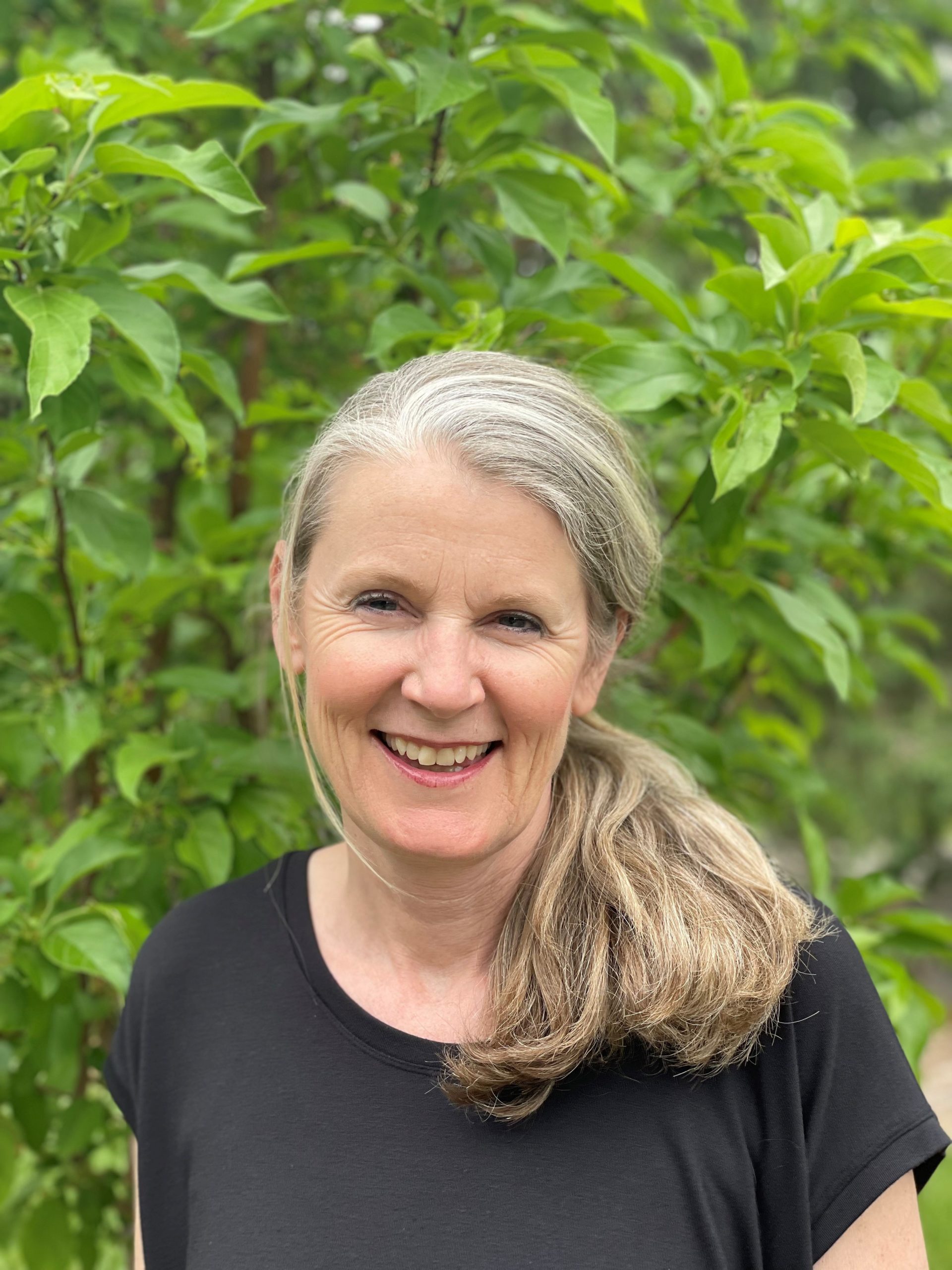 Pastor Kris Causton | kris@bcov.org | Interim Lead Pastor
Pastor Kris is delighted to be a part of Bloomington Covenant Church during this year of transition.  Kris most recently served in various roles at Excelsior Covenant Church and has had a ministry of retreat and camp speaking and pulpit supply for many years.
Kris has been married to Jeff Causton since 1992. They have two daughters – Petra and Ammi and (to the chagrin of the daughters) no pets.  The Caustons live in Chaska and enjoy traveling, skiing, watching movies and avoiding cooking their own meals.
In the church Kris finds joy in meeting people of all ages, hearing personal stories, watching people use their gifts to serve others, and pointing people to Jesus through preaching and teaching
Anna Maloney | anna@bcov.org | Pastor of  Care and Formation
Pastor Anna joined our staff in 2016 as Pastor of Student & Family Ministries after serving churches in Southern California (where she grew up) and Chicago (while at North Park Theological Seminary). In summer 2023 she transitioned to a new role on staff as Pastor of Care & Formation. She is married to Connor, who is a native Minnesotan and bird enthusiast, and works at Wood Lake Nature Center in Richfield. They love going on walks, kayaking/paddle boarding together, adventuring with their pup Laney, and enjoying the endless entertainment that their three backyard chickens provide!
Anna is passionate about creating safe spaces for honest questions and dialogue, and loves listening to people's stories. She strives to intentionally learn from those whose stories and voices are pushed to the margins, and loves experiencing new ways to connect with God. She also greatly enjoys live music, road trips, poetry, and good coffee.
In addition to her life as a pastor, Anna is a trained Spiritual Director, as well as a facilitator of the Prepare/Enrich premarital & marriage assessment. Please reach out if you'd like to connect!
Jess Hoffman | jess@bcov.org | Director of Family Ministries
Jess Hoffman loves her role as Director of Family Ministries because she gets to hang out with kids of all ages, from babies to high school seniors! She graduated from the University of Nebraska-Lincoln (Go Big Red!) with a psychology degree and Spanish minor, and went on to get a Master's & K-12 License in Special Education from University of St. Thomas (Go Tommies – just kidding, she's never been to a Tommies game in her life).
Jess is from Nebraska and her husband Rick is from North Dakota. They got married at Bemidji Covenant Church and have been part of the Bloomington Covenant Church family since 2006. They have four awesomely unique kids who attend public elementary and middle schools in Bloomington.
Jess loves teaching kids and youth about God's love, reading fiction, going for a run, watching her kids play sports and perform in musicals, playing board games, baking deliciousness, and dreaming up super fun events for all ages. She appreciates corny puns and unnecessary haikus. She's a Husker football fan, fantasy football team manager, and cat owner x 3 (Kit Kat, Oreo, and Pumpkin Pie).
Please reach out to Jess if you have any questions, needs, or prayer requests.  
Rachelle Larin | office@bcov.org | Administrative Assistant
Rachelle started working as the Administrative Assistant at BCC in February, 2006. She is married to Todd, and they have two grown children, Mackenzie who is living and working in Ankeny, IA and Andrew who is married and living and working in Phoenix, AZ.
God has prepared Rachelle for her role in administration with a variety of jobs over the years and she is blessed to work with and for this loving congregation. She enjoys listening to people's stories, walking with family and friends, sewing, and snowshoeing.