Pastor Tim Johnson | tbj@bcov.org | Lead Pastor
Tim was called to be the Lead Pastor of Bloomington Covenant Church in May, 2005 after having previously served churches in Minnesota, Michigan, and Maryland. He's married to Cyd (Cyndi) and they have three adult children. Their oldest son lives in Minneapolis with his wife and three children (11, 8, and 4). Their daughter and her husband live in Chicago with their 3-year-old son. Their youngest son also lives in Chicago and is soon to be married. They have a Wheaton terrier, Ole, who makes them laugh every day. Along with Cyd, Tim is an active walker, kayaker, occasional backpacker, and snowshoer, loving what each season brings. He routinely walks from home to the church, chatting with neighbors, befriending dogs and trying to stay fit. In 2021 he and Cyd received a 3- month sabbatical leave funded by the Lilly Foundation, including travels in Germany, Austria and Italy. It was an amazing journey in every way! One of the richest parts of Tim's role as a pastor is offering the hope of Christ to people, some of whom are weary, carrying grief and loss, and are seeking a solid base in life. Another is meeting with people who are remote from faith, have doubts about the church and simply desire honest conversation about life. Cyd is an RN and uses her gifts and experiences in many ways, including justice, advocacy, and establishing a mentoring ministry for students paired with non-parent adults. She regularly meets with people for prayer, study, and encouragement.
Anna Maloney | anna.cornell@bcov.org | Pastor of Student & Family Ministries
Pastor Anna joined our staff in the fall of 2016 after completing the Master of Divinity program at North Park Theological Seminary. Having grown up in southern CA, she has slowly learned to appreciate the beauty of the four seasons, especially the character-forming Midwest winters!  She is married to Connor, who is a native Minnesotan and bird enthusiast, and works at Wood Lake Nature Center in Richfield. They love going on walks, kayaking/paddle boarding together, snuggling with their pup Laney, and enjoying the endless entertainment that their three backyard chickens provide!
Anna is passionate about creating safe spaces for honest questions and dialogue, and loves listening to people's stories. She strives to intentionally learn from those whose stories and voices are pushed to the margins and is committed to partnering with others for the sake of God's justice and wholeness for all people. She also greatly enjoys live music, road trips, poetry, and good coffee.
Anna is currently being trained as a spiritual director through Christos Center for Spiritual Formation and is a certified facilitator in the Prepare/Enrich premarital & marriage assessment. Please reach out if you'd like to connect!
Doug Vetvick | doug.vetvick@bcov.org | Pastor of Worship Arts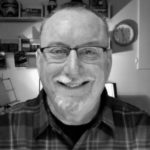 Doug joined our staff in July 2019. He served Covenant churches in Mount Vernon, WA and Bellevue, WA and was Director of Ministry Arts & Dean of The Worship Center at Covenant Bible College in Windsor, CO. He is married to Becky, and they have two adult sons. Their oldest son lives in Blaine with his wife and 4 children (10, 7, 6, 4). Their younger son and his wife live in Chicago.
Doug and Becky (and dog Max) like to walk for exercise and just hanging out with family is a joy! Some of Doug's ambitions are conducting choir and orchestra, playing golf, playing clarinet, or eating.
He is passionate about gathering people to embrace the presence of God and to know God more passionately and deeply, so that our whole lives will be an offering of worship to our God.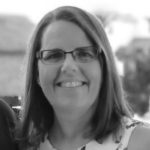 Rachelle Larin | office@bcov.org | Administrative Assistant
Rachelle started working as the Administrative Assistant at BCC in February, 2006. She is married to Todd, and they have two grown children, Mackenzie who is living and working in Ankeny, IA and Andrew who is married and living and working in Phoenix, AZ.
God has prepared Rachelle for her role in administration with a variety of jobs over the years and she is blessed to work with and for this loving congregation. She enjoys listening to people's stories, walking with family and friends, sewing, and snowshoeing.