Pastor Tim Johnson | tbj@bcov.org | Senior Pastor
 Pastor Tim has been the Lead Pastor of Bloomington Covenant Church since May 2005. He's married to Cyd (Cyndi) and they have three adult children, two of whom live in Chicago and one who lives in Minneapolis along with his wife and two children – Tim and Cyd's grandchildren, Amelia and Soren. Prior to coming to Bloomington, Tim and Cyd served churches in Brooklyn Center, MN, Menominee, MI, and Bowie, MD. To keep life broad and healthy, they explore the Twin Cities, discover new places, and kayak, bike, walk and snowshoe as much as possible. Cyd is an RN and is using her gifts, training and experience to follow Christ's call into justice/advocacy ministries. Tim loves the hopefulness being a pastor brings through seeing lives changed, healing happen, and relationships deepen.
Anna Cornell | anna.cornell@bcov.org | Pastor of Student & Family Ministries
Pastor Anna grew up in Glendale, CA (Los Angeles county), and spent much of her childhood crawling under the pews of Pasadena Covenant Church! After graduating from Westmont College in 2012 with a degree in Religious Studies and serving the following year as Interim Director of Student Ministries at Montecito Covenant Church, she began the MDiv program at North Park Theological Seminary in Chicago. There she met lifelong friends, learned from brilliant professors, got acquainted with the ways of winter, and served in a pastoral role at Immanuel Covenant Church for two years, where she experienced the joys and the challenges of ministry in a cross-cultural context. She is passionate about creating safe spaces for honest questions and dialogue, and loves having the privilege of listening to people's stories. She also greatly enjoys live music, road trips, and good coffee.

Rachelle Larin | office@bcov.org | Administrative Assistant
Rachelle started working as the Administrative Assistant at BCC in February, 2006 after being a stay at home mom of two children for 13 years. She is married and the children are now grown and on their own. Rachelle enjoys walking with family and friends, reading, and doing Sudoku puzzles.
Sherrill Nelson | Faith Community Nurse
Sherrill has been the Faith Community Nurse at BCC for 19 years. She loves to serve the Lord through this ministry. She is a graduate of The Swedish Hospital School of Nursing, Bethel University and has a certificate in Faith and Health Ministry from North Park Theological Seminary. Sherrill and her husband, Mark, have been married for 56 years, and they have four married children and 18 grandchildren. Sherrill enjoys spending time with family, studying the Bible, singing and playing the piano, reading, knitting, walking, and having fellowship with friends. Mark and Sherrill enjoy spending time at their cabin on Lake Alexander.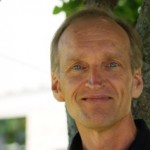 David Schut l Director of Music
David has been leading music and worship from the piano or by conducting the BCC choir since November, 2012. He is a native Minnesotan, born and raised in Golden Valley. He attended Gustavus Adolphus College, where he earned a BA in Music in piano, voice and choral music. Since then, he has free-lanced in a wide variety of venues, picking up an eclectic taste in music and learning songwriting along the way. Two of his four sons still live with him – none of the boys are quite sure if they'll follow him into the family house painting business of David's or pursue music with their talents.