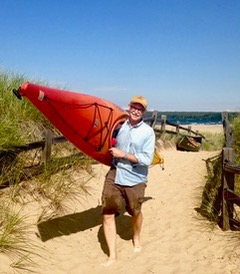 Pastor Tim Johnson | tbj@bcov.org | Senior Pastor
Tim was called to be the Lead Pastor of Bloomington Covenant Church in May, 2005 after having served churches in Minnesota, Michigan, and Maryland. He's married to Cyd (Cyndi) and they have three adult children. Their oldest son lives in Minneapolis with his wife and three children (7, 4, and 1), their daughter and son-in-law live in Chicago, as does their youngest son.
Along with Cyd, Tim is an avid reader, kayaker, walker (occasional backpacker), and snowshoer. He regularly walks through the neighborhood, partly as a commute, but also because of neighbor relationships, including many dogs! As a pastor, one of the richest parts of his role is to help bring hope and love to people's lives through Jesus and the richness of Scripture.
Cyd is an RN and uses her gifts, training and experience in many ways, from justice, advocacy and mentoring ministries to meeting with women for prayer and study.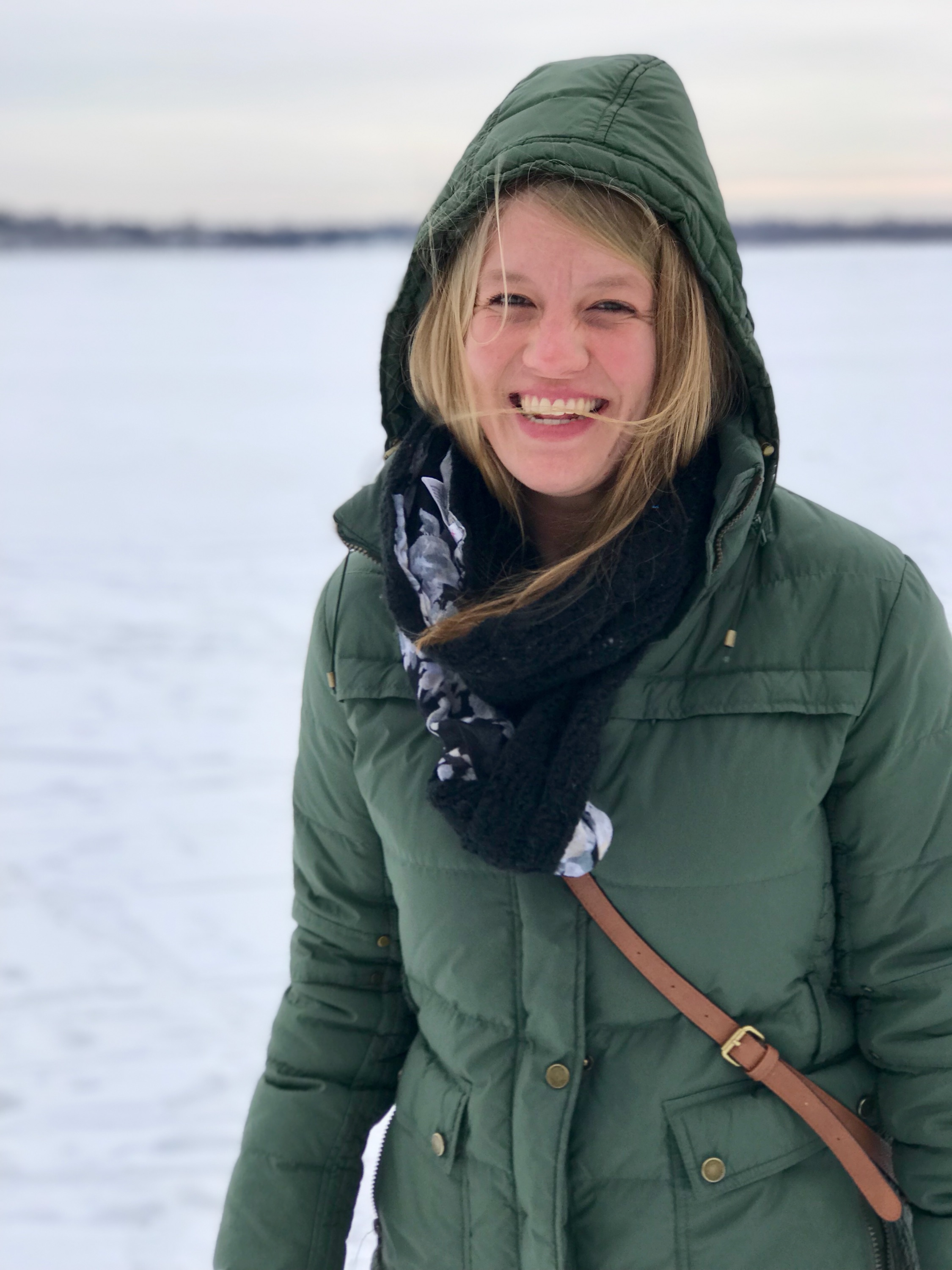 Anna Cornell | anna.cornell@bcov.org | Pastor of Student & Family Ministries
Pastor Anna grew up in Glendale, CA and spent much of her childhood crawling under the pews of Pasadena Covenant Church! After graduating from Westmont College in 2012 with a degree in Religious Studies and serving the following year as Interim Director of Student Ministries at Montecito Covenant Church, she began the MDiv program at North Park Theological Seminary in Chicago. Her seminary years were full of deep friendships, rich learning, and cross-cultural growth while serving in a pastoral role at Immanuel Covenant Church. It was also there that she got acquainted with the ways of winter before joining our staff here in MN in the fall of 2016! Anna is passionate about creating safe spaces for honest questions and dialogue, and loves having the privilege of listening to people's stories. She also greatly enjoys live music, road trips, and good coffee.
Kirsten Sands | kirsten.sands@bcov.org |  BCov Kids Program Director
Kirsten and her husband, Luke, were married here at BCC in 2007. Luke is a high school Physics teacher in Columbia Heights and Kirsten has a degree in Elementary Education. They both graduated from North Park University in Chicago. They live in Plymouth with their three daughters; Elise, Ayla and Nora and their boxer, Mia. They enjoy spending time with friends and family and anything outdoors!
Rachelle Larin | office@bcov.org | Administrative Assistant
Rachelle started working as the Administrative Assistant at BCC in February, 2006.. She is married to Todd and has two grown children. Mackenzie is living and working in Des Moines, IA and Andrew is a senior at Grand Canyon University in Pheonix, AZ. Rachelle enjoys walking with family and friends, reading, and doing Sudoku puzzles. Snowshoeing has been added to the list of fun things to do.